As the days start to get cooler and darker, I find myself slowly morphing into a couch potato again. I decided to put together a list of LGBTQ films on Netflix that I've been meaning to watch, or rewatch, in some cases. I figured I would share it incase there are other slowly forming couch potatoes out there. Get cozy, enjoy and please feel free to share your favourite queer movies in the comments below.

1. CAROL

Therese Belivet (Rooney Mara) spots the beautiful, elegant Carol (Cate Blanchett) perusing the doll displays in a 1950s Manhattan department store. The two women develop a fast bond that becomes a love with complicated consequences.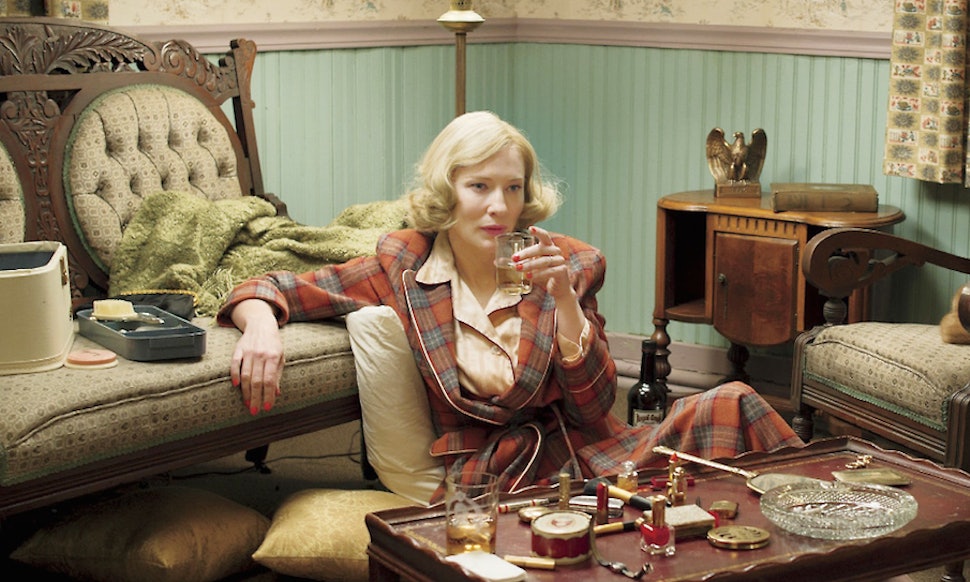 2. MOONLIGHT
A look at three defining chapters in the life of Chiron, a young black man growing up in Miami. His epic journey to manhood is guided by the kindness, support and love of the community that helps raise him.


3. THE DEATH OF AND LIFE OF MARSHA P. JOHNSON
Filmmakers re-examine the 1992 death of transgender legend Marsha P. Johnson, who was found floating in the Hudson River. Originally ruled a suicide, many in the community believe she was murdered.


4. PARIS IS BURNING

This documentary focuses on drag queens living in New York City and their "house" culture, which provides a sense of community and support for the flamboyant and often socially shunned performers. Groups from each house compete in elaborate balls that take cues from the world of fashion. 

5. BLUE IS THE WARMEST COLOUR 
A French teen (Adèle Exarchopoulos) forms a deep emotional and sexual connection with an older art student (Léa Seydoux) she met in a lesbian bar.



6. MILK
In 1972, Harvey Milk (Sean Penn) and his then-lover Scott Smith leave New York for San Francisco, with Milk determined to accomplish something meaningful in his life. Settling in the Castro District, he opens a camera shop and helps transform the area into a mecca for gays and lesbians.



7. PLEASE LIKE ME

Twentysomething Josh is going through a number of big changes as he navigates his first decade of adulthood. After being dumped by his girlfriend, he comes to the realization that he is gay. 

8. LOVING ANNABELLE
After getting kicked out of two schools for disruptive behavior, Annabelle (Erin Kelly) is sent to a Roman Catholic school by her disapproving mother. In an English class taught by Simone Bradley (Diane Gaidry), Annabelle quickly shocks both teacher and fellow students with salacious interpretations of the curriculum. Simone is drawn to her unruly student, defending her from headmistress Mother Immaculata (Ilene Graff). As they grow closer, Simone realizes she has sexual feelings for Annabelle.



9. GOD'S OWN COUNTRY
A young farmer numbs his frustrations with drinking and casual sex until a Romanian migrant worker sets him on a new path.



10. PRINCESS CYD 
A 16-year-old girl visits her aunt in Chicago for the summer. While there, she falls for another girl, and she and her aunt challenge each other's sex and spirit.

11. CHERRY POP
At the dive drag bar Cherry Pop, a nervous newbie makes his debut and veteran Lady Zaza prepares to perform for the very last time.


12. ALEX STRANGELOVE

A high school senior plans on losing his virginity to his girlfriend. Things get complicated when he meets a handsome and charming gay kid from the other side of town who unwittingly sends him on a roller-coaster journey of sexual identity.