Okay, we need to start off by saying we may be biased but there's nothing better than buying queer products that are designed by queers, for queers. We would like to take the opportunity to highlight a couple of our favourite queer-owned businesses out there. And hey, if this list of businesses inspires you to start your very own, feel free to shoot us an email, we'd love to help some fellow queerios out.

1.  Kipper Clothiers
Handcrafted suits with pride! Kipper Clothiers was founded in July, 2013 and are committed to the production of the highest quality of well-fitting tailored suits and shirts for men and women alike. 



2.
Pyramid Seven
Pyramid Seven LLC is a Chicago-based company that creates boxer briefs for periods, not gender. This means that an individual can identify anywhere on the gender spectrum and menstruate. Their mission is to showcase and share stories of all people who menstruate. Their underwear allow a person to wear any available menstrual product comfortably inside the boxer briefs without worrying about leakage, bagginess or discomfort. 
3.
FLAVNT Streetwear
Our pals over at FLAVNT are
 based in Austin and are an independent brand for everyone within and anyone who support the LGBTQ+ community. They started with the goal of creating clothes that promote confidence and pride, FLAVNT is all about being comfortable with who you are and flaunting that to the world.

4. Bluestockings Boutique
Bluestockings is a lingerie and underthings boutique that began when queer-identified founder Jeanna Kadlec realized there was no lingerie boutique in the United States that explicitly took the needs of the LGBTQIA+ community into account. Their mission is to empower people who have been marginalized by the mainstream lingerie industry and to offer them an experience that reflects their identities, their bodies, and their values.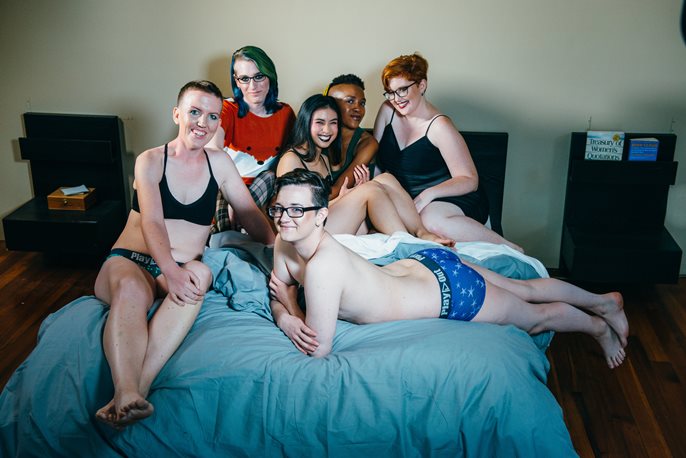 5. Everyone Is Gay
Everyone Is Gay is a collection of voices lending advice and support to Lesbian, Gay, Bisexual, Transgender, Questioning/Queer, Intersex, and Asexual (LGBTQIA) youth, and also offers comprehensive lists of nationwide LGBTQIA resources. And guess what? They also sell rad merch too!


6.  Otherwild
Otherwild is a studio, a store and a gathering, workshop and event space. Otherwild was founded in 2012 within a vast, multi-disciplinary community of inspiring artists, craftspeople and designers. They also offer an inclusive space for the LGBTQ community, hosting workshops, readings, and parties.


7. TomboyX
TomboyX was founded by two tomboys, like the way many brands are formed. They were trying to fill a need that had gone unfilled for far too long. Today, Tomboy X creates insanely comfortable underwear for unapologetic people of all sizes and genders. 

8. AllJackedUp
Dapper bow ties for the discerning dandy and their dog. Alljackedup launched and was very well received at World Pride in Toronto, June 2014. The founder, Jack Jackson is a fiercely proud member of the queer, gender non-conforming and trans community within Toronto.


9. Coco and Breezy
Coco and Breezy Eyewear was founded in 2009 by twin designers Corianna and Brianna Dotson. Their early designs were an instant hit in the entertainment and fashion world, and can be found in most major publications, e.g. Vogue and Harper's Bazaar. Coco and Breezy's designs have ranged from the "third-eye" sunglasses for the late Prince to recent collaborations with Hershey's, Ciroc, and SIX:02. The twins DJ and create visual art.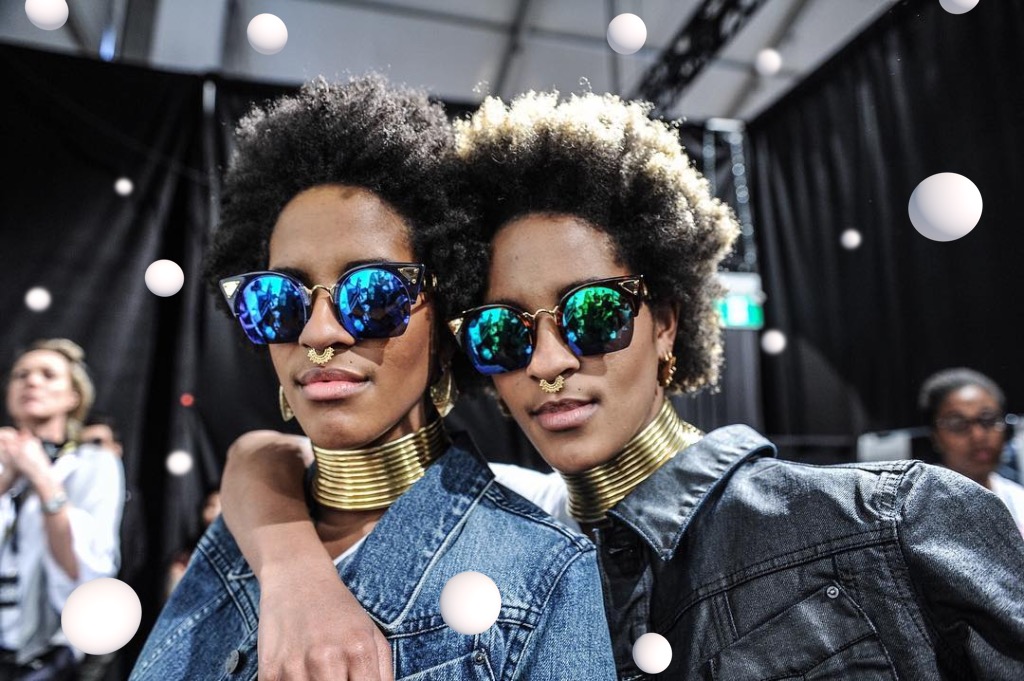 10.  Queer Supply
Based in Toronto, Queer Supply began with a group of queer artists, writers, and musicians, who made crafts as a method of self care. It has since grown into a community of like-minded individuals, seeking to carve out space for their queer identity.